Mike Bergey, President & CEO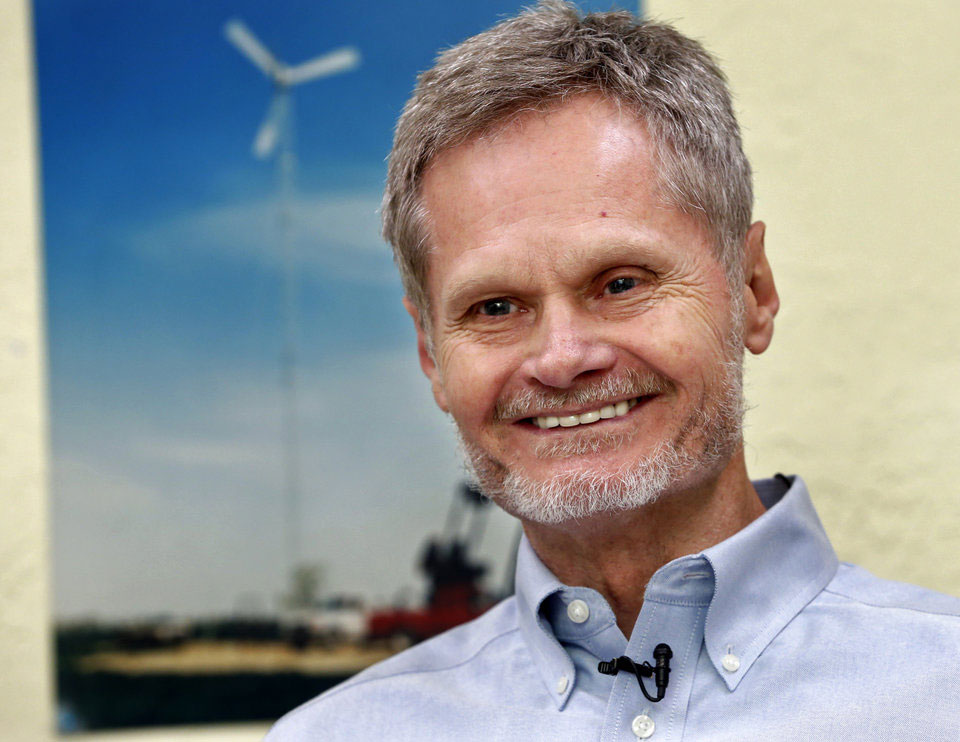 A co-founder of Bergey Windpower Co. and its' president since 1987, Mike Bergey is a mechanical engineer (Univ. of Oklahoma) and an internationally recognized expert in the fields of small wind systems, distributed generation, and green telecom. He holds one patent, has authored more than 70 technical papers and articles in the field, has provided testimony to the U.S. Congress, and has served as a consultant to a number of U.S. and international agencies.
He has twice served as president of the American Wind Energy Association (AWEA) and served on the AWEA Board of Directors from 1981 to 2007. He chaired the AWEA Small Wind Turbine Committee for more than 20 years and authored AWEA's 2002 "U.S. Small Wind Turbine Industry Roadmap: A 20-year Industry Plan for Small Wind Technology". In 1994 he was recognized as the "Wind Industry Man of the Year" by AWEA.
In 1981 he was recognized by AWEA for development of the "AWEA Performance Rating Standard", which was the basis for the IEC 61400-12 performance testing standard used for all wind turbines worldwide. He chaired the AWEA Small Wind Standards Committee and led the development of the 2008 AWEA certification standard (also adopted in the U.K., Japan, and Canada). He is a past Board member of Small Wind Certification Council (SWCC) and currently serves on an advisory board for the International Code Council (ICC). He served on the international MT2 and MT3 committees that revised IEC 61400-2, Small Wind Safety Standard, and on the technical committee for UL 6142, Electrical Safety Standard for Small Wind Systems.
Mr. Bergey was a founder and the first president of the Distributed Wind Energy Association (DWEA), the trade association of the U.S. distributed wind industries. He is currently in his sixth term as DWEA president. He was the principal author of DWEA's 2015 industry strategic plan "Distributed Wind Vision, 2015-2030"
He is a past chairman of the U.S. Export Council for Renewable Energy, past member of the Dept. of Commerce's Environmental Technology Trade Advisory Council, and past president of the Oklahoma Renewable Energy Council.
In 2003 Mr. Bergey served on Oklahoma Governor Henry's EDGE Committee, which prepared a strategic plan for economic development in Oklahoma. He then served two terms on the Governor's Council for Workforce and Economic Development. Mr. Bergey was Workforce Oklahoma's "Cleveland County Businessman of the Year" in 2005.
He served on the Norman, OK Chamber of Commerce Board from 2003 – 2010 and was the Chamber president in 2008. He has served on the boards of numerous civic and charitable organizations in Norman and Central Oklahoma.
Karl Bergey, Past Chairman & CEO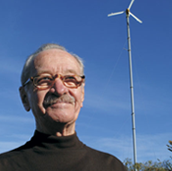 A co-founder of BWC and its past chairman & CEO, Karl Bergey passed away in May 2019. He was an aeronautical engineer with degrees from Penn State and M.I.T. He served for many years on the engineering faculty at the University of Oklahoma and is a recognized expert in small aircraft design and aerodynamics. From 1957 through 1968, he served as Assistant Chief Engineer at the Piper Development Center in Vero Beach, Florida, where he designed such notable aircraft as the Piper Cherokee. Over 35,000 Piper Cherokees have been sold, making it the best selling family of small planes in the U.S.
From 1968 to 1970 Mr. Bergey was Vice President for Research and Engineering for the General Aviation Division of North American Rockwell. He joined the faculty at the University of Oklahoma in 1970, where he has won several teaching awards and his students have won numerous national design competitions. He retired from the University in 1996. He has authored more than 50 technical papers, served as a consultant to industry and government, and is a registered professional engineer. He holds ten patents relating to aerospace, wind power, and medical technology.
In addition to his responsibilities with Bergey Windpower, he was also involved in the design of new aircraft as president of Bergey Aerospace, Inc.